Elementary schools in our area lack access to, and resources for, art education. We are here to stand in the gap.
OUR MISSION
We are a non-profit serving Hillsboro, Oregon. We connect staff and families at Mooberry Elementary School, helping them build a mutually beneficial art program that addresses art education at school and access to art materials at home.
We are 100 percent volunteer led and run and we depend on donations from our community to run our programs- whether that be our local community or the larger Young Artist's Club community around the country.
Stay up to date, join our mailing list!
Opt in to our email list by filling out our form HERE
2022-2023 School Year- By the Numbers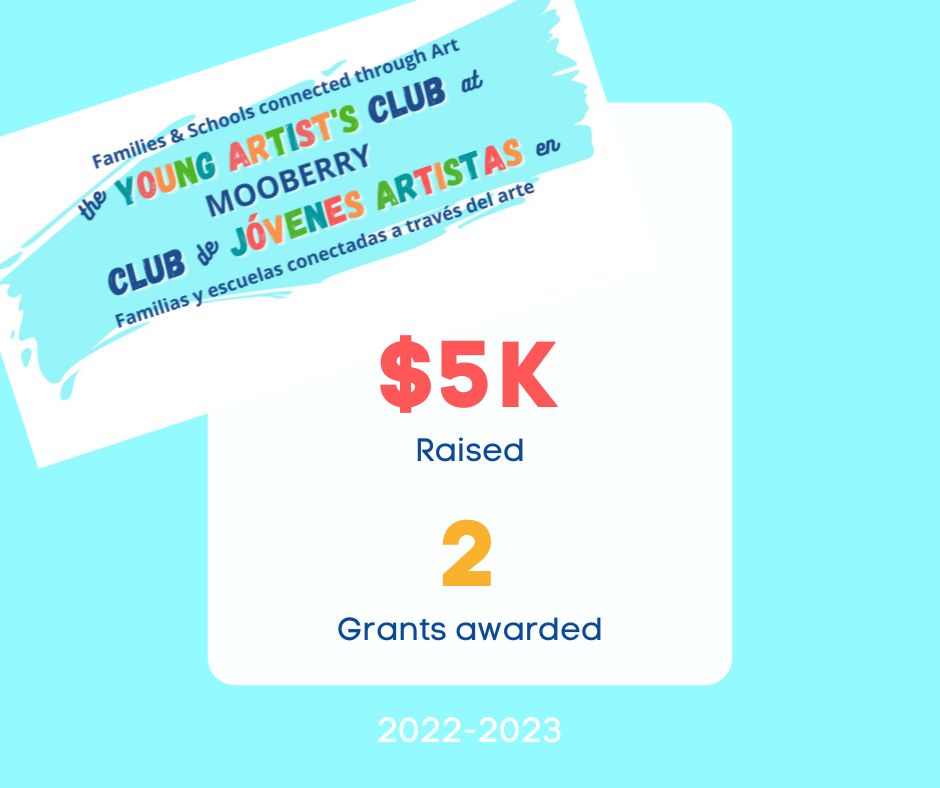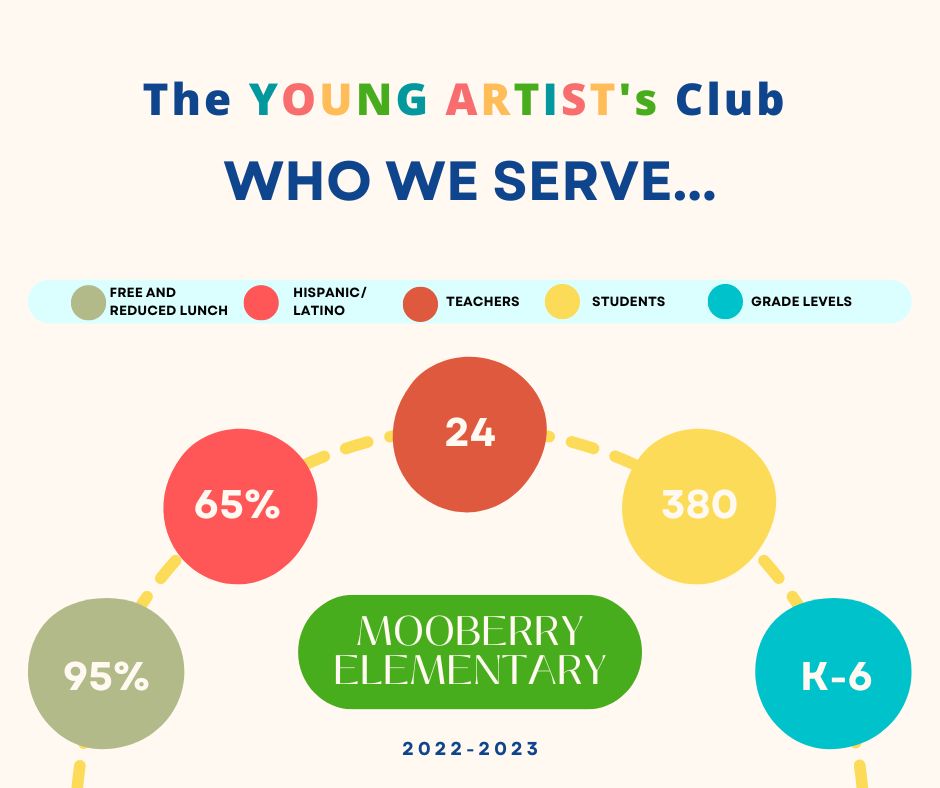 2021-05-08